What to Do When Your Plans Fail (On a Global Scale)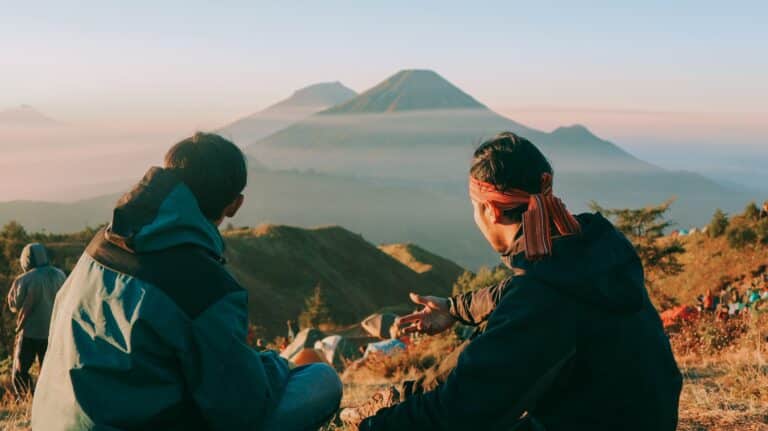 At some point in their career, every young ambitious person has laid out a plan for themselves of all that they would like to do, see, and learn while they are in a specific season of their life. Whether it be high school, undergrad, grad school, post-grad, law school, or no school, every person tends to form in their mind an idea of where they see themselves headed. As for myself, I like to see this future laid out in DETAIL. Maybe you're like me. You enjoy planning.  You like to go online and discover study abroad programs. You see yourself in the Foreign Service and have the Pickering Fellowship application deadlines memorized. Perhaps you envision yourself studying abroad in Syria, Jordan, Lebanon, or Palestine. Maybe you dream of or research internship programs in Latin America. It's possible you just want to serve people in need and plan on volunteering for a year. Here's the beautiful news: All of that is within your grasp. Here's the other truth: no matter how hard we may plan things out, sometimes plans fail. They don't work out. They get canceled. Life does not always happen the exact way we plan it. This is a fact of life that the COVID-19 pandemic has forced my generation to come to grips with perhaps earlier than any of us would have liked. Based on my experiences bouncing back from failed study abroad plans, I'd like to share three tips that have helped me recover mentally, emotionally, academically, and professionally. These steps have let me find meaning in the midst of disappointment and given me permission to recalibrate and dream new dreams.
1. Take time to process.
This past June, my dad helped me move out of my old apartment. At one point as he was moving boxes and helping me pack up everything from my desk, he noticed I was somewhat off in my own world. He didn't understand why I was on the floor, sifting through folders, throwing out old papers, and shedding a couple of tears here and there. I told him what was up. I was looking at all the notes I had made from meetings with my study abroad advisors. I had written down classes I wanted to take in France. I had jotted down names of people I could connect with, made lists of churches I could attend in Paris, written out song lyrics to help me learn the words of popular French singer Angèle. And then the entire program was canceled. Twice. When moving boxes and going through those written plans, I was grieving what could have been, and it was important to do so. My dad hugged me and let me cry. He processed that disappointment with me. When you don't get into the program you've been betting on, when you miss a deadline, when you have to cancel a trip, when life happens, take time to truly let yourself let go. Journal, go to the gym, call up a friend and go have a meal together – do something that gets you out of your head so you can work through the sadness and let yourself move on from a healthy place. After a good cry, my dad also reminded me that so many more opportunities for adventure are available to me. That's where my next tip comes in.
2. Find the global in the local.
After I grieved the death of all my aspirations in France and deleted the tags I made on Google maps for cafes I wanted to try and parks I wanted to visit, I started to brainstorm about what I could do while I was in Austin that would still let me feel somewhat connected to this country I was so eager to travel to someday. I signed up for French lessons through iTalki.com and began practicing my conversation skills with my teacher, Meena, an actress from London. I visited French restaurants with my fellow French-ophile classmates and became good friends with a coworker whose family is French. I had dreamed of going to the market in Reims, so I started going to the Austin Farmers Market and leaving with lots of produce and a fresh baguette. I watched French films and listened to music from French-speaking countries. I started interning with CarpeGlobal so that people like me might have access to even more opportunities and resources for expanding their global horizons. I intentionally remained connected to the cultures and regions I felt a pull toward so that in the future, I'd be even more prepared to visit. This is the beauty of globalization and technology, that despite being physically apart, we can find ways to connect ourselves to people and places miles away from us. 
3. Recalibrate and start planning!
So, you've processed the setback and found ways to bridge the "globale" with your "locale." Now what? I know at the beginning of this blog post I said that plans can fall through. And it's true, they can. BUT, that does not mean we should just abandon the wisdom and discernment that comes from sitting down and planning out your next steps in life. What are your passions and interests? Are you drawn to human rights? Do you find yourself talking for hours about a specific problem or challenge the world faces today? Can you go on for hours about the nuances of climate change or human trafficking? What is the mark you want to make on the world? I guarantee you, after working with CarpeGlobal, there are literally thousands of people and programs out there that can help further your goals of making a positive difference in the world during your lifetime. We have more than 3,000 right here on our website! So what are you waiting for? Start searching! CarpeGlobal is a fantastic place to start dreaming new dreams and mapping out new plans for your personal and professional journey. If your school doesn't already offer our global resources, try out our 7-day free trial as an Explorer member. Sign up for virtual conferences. Network with other young professionals. Save programs that you could see yourself getting into and then start applying. If you get selected, cheers to you mate. If not? See steps 1-3 above. 🙂
---
Connect, explore, and become even more worldly at Carpe Global, where you can learn about great resources and opportunities like those shared above! Sign up for our newsletter and follow us on social media @carpeglobal.
Interested in becoming a guest blogger with Carpe Global? Send our Blog Lead, David Lee, an email at dylee@gwu.edu with your ideas, and we'll be in touch!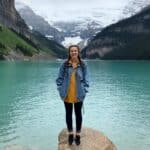 Hannah Murrah is a junior at the University of Texas (UT) Austin. She is pursuing a degree in International Relations and Global Studies with a Minor in Global Management. She is the Marketing Lead at Carpe Global.