Want to Become a Diplomat? : My Experience with the State Department
 This summer I took part in the US Department of State Student Internship Program
as a Public Affairs Intern at the US Embassy in Port Moresby, serving Papua New Guinea, Vanuatu, and the Solomon Islands. When I received my first communications regarding my candidacy for the position (pending a background check) in November, I was excited to hear the Management Officer expand on plans for an in-person internship; after doing the latter part of my freshman and all of my sophomore year online, this was a welcome change. However, COVID foiled such plans, as it tends to do. So, I was about to start a virtual internship in an American Embassy in another country. How the heck is that supposed to work?
It may not have been the experience I had originally expected, but it was a worthwhile one nonetheless. The Management Officer immediately asked me what I wanted to work on while at the embassy. This shocked me – I was fully ready to be getting coffee and making copies (or whatever the virtual equivalent of that is) for the whole summer. I told him that I'd like to work on anything related to China since that's my area of focus in International Relations, and he promptly assigned me the task of translating daily press releases from the Chinese Foreign Ministry and Chinese Embassies in Papua New Guinea, Vanuatu, and the Solomon Islands.
I had a great time practicing my translation skills and learning more about the surprising ties China had to the region, but I couldn't help but wonder at the fact that what started me down this whole path of studying International Relations and China was yet another State Department program I participated in years ago.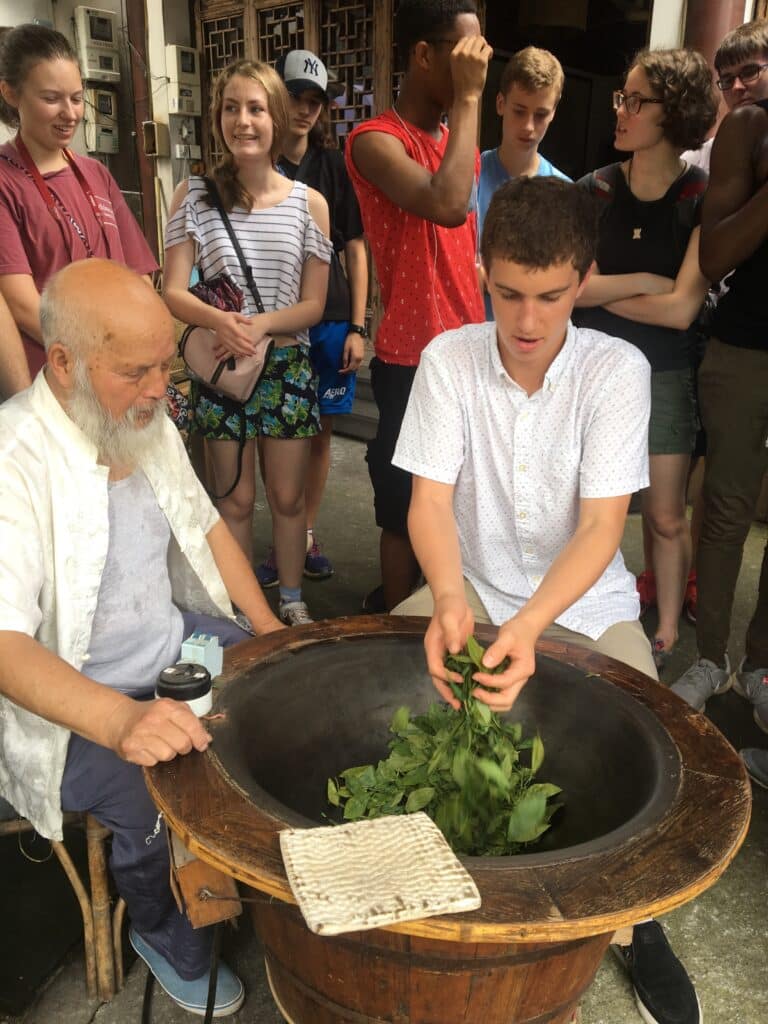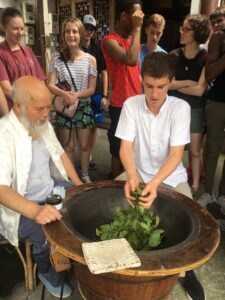 In the summer of 2017, I traveled to Shanghai on scholarship to study Chinese with the National Security Language Initiative for Youth (NSLI-Y). At this point, I had been studying the language for four years, but had no thoughts about how far I would take my studies. On the first day of our program, a representative from the American Consulate in Shanghai came to speak to us about the wonders of the Foreign Service. Maybe I'm a complete sucker, but I immediately fell in love with the idea and decided, as a high school junior, that I would be majoring in International Relations in college.
Such an early decision about what I would study actually coming to fruition is quite rare (in fact, practically using your major at all is a huge win), but I have to admit that the State Department's marketing team did a good job with me. I would highly recommend both of these programs, and while I don't have firsthand experience in this next one (yet!) it too seems very promising. If you're looking for a post-undergrad opportunity in the State Department, the Pickering Fellowship for historically underrepresented candidates is quite impressive. It helps to finance a two-year graduate program and two summer internships, as well as offers the opportunity to work as an FSO upon completion. 
What I'm trying to illustrate is that the State Department has many opportunities for aspiring diplomats, language learners, and more. If you are eligible for any of these programs, I would highly recommend you take advantage of them!
If you're still not convinced about this whole State Department thing, don't take my word for it. Check out Bureau of Global Public Affairs intern Sara Spieth's blog post about the inspiring history of interns and minorities in the Foreign Service.
Keely
 Thompson is a junior studying International Relations and History at Brown University. She has been serving as the Social Media Lead at Carpe Global for a year. In the coming years, she hopes to finally become fluent in Mandarin.