Teach, Tutor, Take Action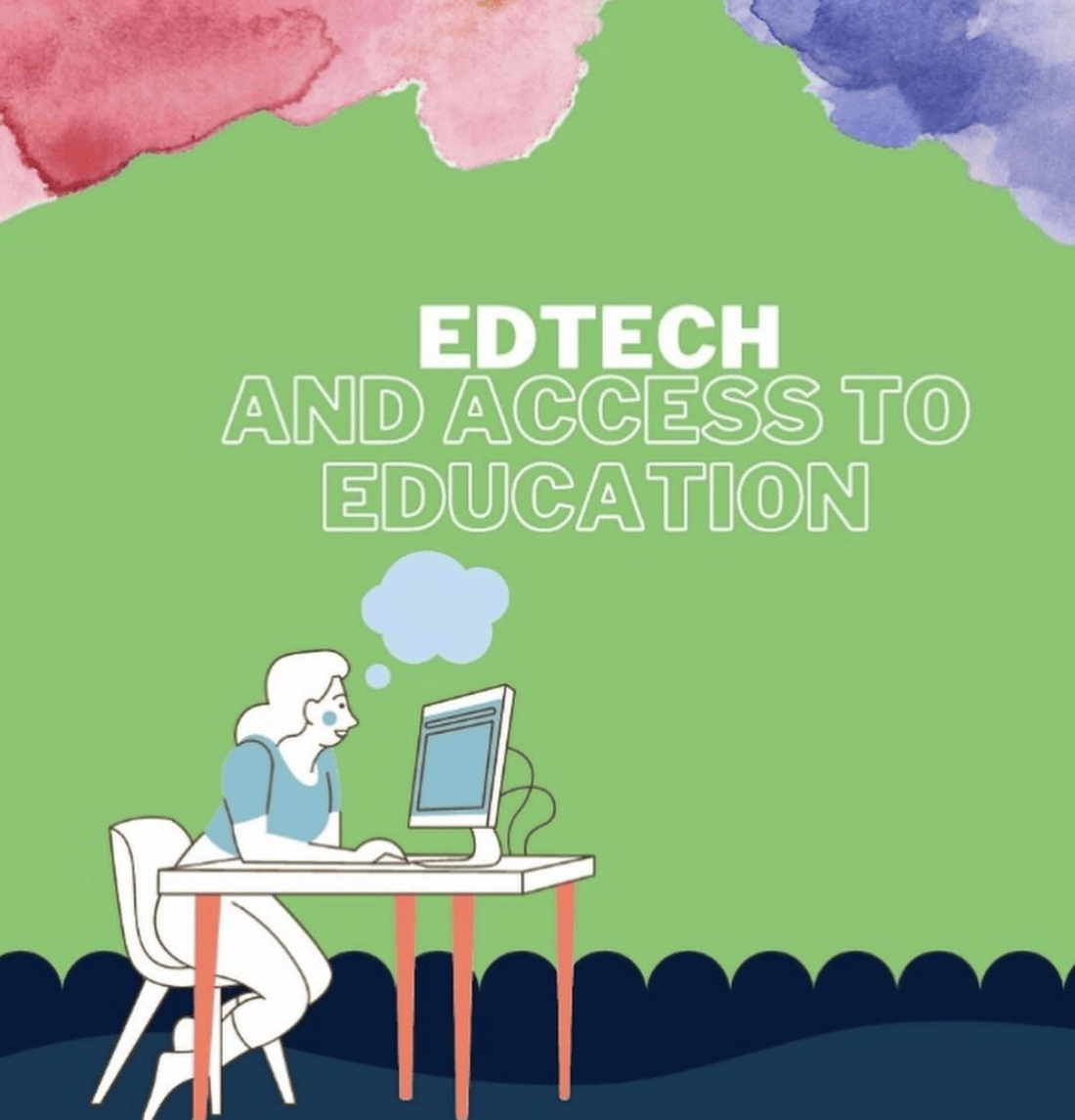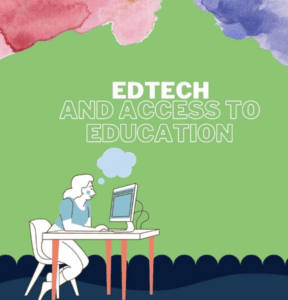 Global citizens take action to make the world a more peaceful and equitable place. One of the ways to do that is by volunteering to teach or tutor languages to individuals from underprivileged populations, such as refugees and other types of migrants. Though any language education is beneficial, for those looking to navigate bureaucracy or find new social and professional opportunities, knowing English is critical due to its status as an international lingua franca.
On both local and international levels, volunteer tutoring directly supports the UN's Sustainable Development Goals (UN SDGs). These goals include zero world hunger, reduced inequality, and eco-friendly cities.
You may be wondering how tutoring English can make the world a better and more sustainable place.  Let's take the nonprofit startup that I co-founded, ELNOR (English Language Network of Refugees), as a case study.
ELNOR: advocacy, relief, and empowerment through language tutoring:
In October of 2020, I got a text message from one of my best friends that would change my understanding of what it means to be a global citizen and my career path.
"Isa, what if we started our own organization that brought 1:1 English tutoring to people in refugee camps?"
Victoria and I met in 2017 while teaching English in Italy via the SITE fellowship, and instantly bonded over our calling for education. Our passion for teaching English led us to continue teaching for another year, she in Colombia through Fulbright, and I in France, with TAPIF. Even when our official teaching programs ended, we both found ourselves tutoring Korean professionals online through a private company.
"We could make an app that connects adult learners to English tutors, and we can use our Content and Language Integrated Learning (CLIL) training to develop the curriculum, so that anyone who wants to volunteer, can!" she continued.
Having just completed her MSc in International Social and Public Policy from the London School of Economics and Political Science, Victoria reached out to three other classmates who she was sure would want to embark on this initiative with us, and thus ELNOR was born.
Our mission is to bring accessible English language education to adult learners in refugee camps while creating a network of global advocates who share our vision of a world in which these camps don't exist.
We believe that language learning allows for self-expression for individuals who are seeking relief and empowers those establishing a new life by bringing professional and social opportunities.
Since February 2021, we have been actively running our program with students in the Greek camp of Moria, the largest refugee camp in Europe. We are in the process of designing an app that will allow us to scale and connect more students with tutors.
Language tutoring and the UN SDGs:
English tutoring aligns with many of the SDGs. For example, ELNOR's mission of providing language education to adults in refugee camps particularly aligns with SDG 4: Quality Education, SDG 10: reduced inequalities, SDG 5: Gender equity, SDG 9: Industry and Innovation, and SDG 1: No Poverty.
SDG 4: Quality education: 1:1 tutoring allows refugee adults to receive a quality language learning experience. Our approach is informed by the philosophy of educators like Paulo Freire and Bell Hooks, and our pedagogy is co-designed with students using the CLIL method. In addition to ensuring quality materials, lessons are predesigned, so tutors can focus on leading a natural dialogue of the material, rather than facing pressure to create their own lessons.
SDG 10: Reduce inequalities: We seek to reduce inequalities among the education of our students and other more-advantaged language learners, such as paying customers of other online tutoring platforms. By listening to our students' feedback, we aim to make our program as aligned with their needs and wants as possible. For example, refugee camps have low internet connectivity which means certain programs are inaccessible to them. With this in mind, ELNOR takes caution to be as data-aware as possible.
SDG 5: Gender equity: ELNOR strives to bring about greater gender equity for learners in refugee camps. Our privatized lessons allow women to learn with a tutor 1:1, without attracting the attention in cultural contexts where public displays of learning might be unacceptable.
SDG 9: Industry and innovation: Through using innovative ways to connect with people in under-resourced and low-data environments through our app, ELNOR aligns with SDG 9. We believe that technology should be a tool to serve everyone, especially people who have been granted fewer opportunities.
SDG 1: No poverty: Finally, ELNOR's ultimate vision strives to reach SDG 1: No poverty by advocating for an end to refugee camps, and developing alternatives that better preserve human rights and dignity. We communicate with policy professors from a variety of globally-focused institutions including the LSE, Georgetown, Harvard, and Arcadia, while promoting seminars to learn more about the policies and ongoing protests to address the poor conditions in refugee camps.
Take action:
By becoming a language tutor, you will support the UN SDGs by becoming a local and global advocate, championing for a more peaceful and equitable world through human connection!
If tutoring isn't for you, we have other volunteer opportunities for those interested in writing curriculum or donating their skills to operations. We are always looking to expand our volunteer family at ELNOR.
ELNOR and Paper Airplanes are great organizations to join if you are interested in teaching English or other skills to adults who are refugees or have been affected by conflict. You can also use Carpe Global's database to find the perfect language tutoring program for you!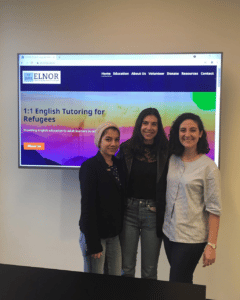 (Left to right: Layana Abu Touq – Chief Policy Officer, Suzanna Varrichione – Chief Procurement Officer, Isabela Arena Secanechia – Chief Operating Officer)
Website: https://elnor.education/
Instagram: https://www.instagram.com/elnor.education/
FB: https://www.facebook.com/elnor.education
---
Connect, explore, and become even more worldly at Carpe Global, where you can learn about great resources and opportunities like those shared above! Sign up for our newsletter and follow us on social media @carpeglobal.
Interested in becoming a guest blogger with Carpe Global? Contact Sarah Hyser at sarah.hyser@student.shu.edu with your ideas, and we'll be in touch!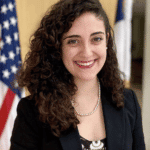 Isabela is a polyglot whose passion for language education and social justice brought her to co-found ELNOR, an edtech nonprofit that brings English tutoring to adults living in refugee camps. She is currently pursuing her MA in French Civilization, Culture and Society at Middlebury College, and will begin her Master in Public Administration at the London School of Economics in the fall of 2021. You can connect with Isabela on LinkedIn: https://www.linkedin.com/in/isabelasecanechia/