The Benefits of My Carpe Global Internship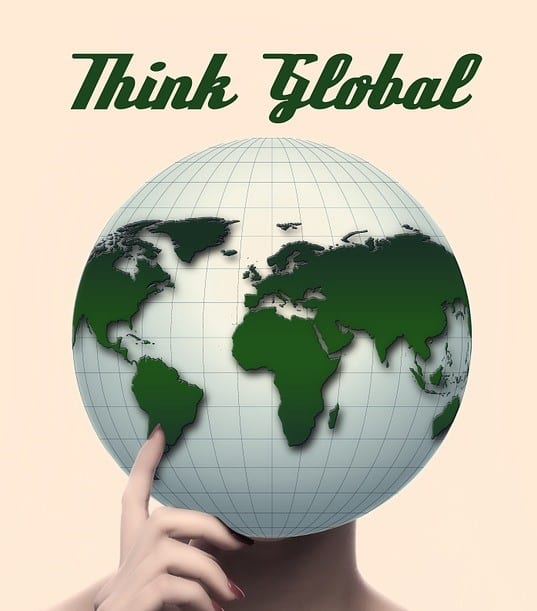 I began my journey with Carpe Global in January of 2021, when I connected with the founder and CEO of Carpe Global, Jay Harris, on LinkedIn. We scheduled a short interview a week later to talk about an internship at Carpe Global. I joined the team shortly after, and began my very first internship. An internship with Carpe Global is an asset for young globalists, like myself. I would like to share some of the benefits of an internship with Carpe Global with you. 
Access to the CG library
As a hopeful intern with dreams of an international career, I was thrilled to learn that a Carpe Global internship means access to the entire Carpe Global content library. I have applied to scholarships and programs that I would have never heard of if I did not intern with CG. I have also shared opportunities with my friends who would make talented candidates. Here are some of the resources I found during my internship that made me excited about pursuing a career in the international relations field: 
TESOL Fellowship at the American University of Cairo

: Fellows will teach English for 8 hours a week while pursuing a full time graduate degree at the university of Cairo in exchange for a tuition and fees waiver. Open to all nationalities.

Nobel Week Dialogue Scholarship Program

: Ten selected grad and undergrad students will travel to Stockholm in December 2021 to participate in a seminar on issues of global development, equity, and justice. 

Study abroad in Cyprus with

University of Nicosia Study Abroad

: University of Nicosia offers a variety of study abroad programs for students wishing to study for a semester in Cyprus. 
Team members from all over the country—and across the world—who share my international interests 
The Carpe Global team hails from across the globe. As an intern, I was able to gain experience in team management with international coworkers. The interns often network with each other, so I have meet people from all over the world (over zoom) who I would have never met otherwise. 
Flexible schedule
Carpe Global internships are fully remote. Each intern is given a list of tasks they must complete by the end of the week, but it is up to the employees to decide which hours we work. There is a 7 hour minimum commitment, but interns can choose how many hours they would like to contribute every week.
A variety of positions are available 
Since beginning my internship at Carpe Global, I have worked on four different teams. Holding multiple positions at Carpe Global has allowed me to gain a variety of new skills that I can include on my resume. First, I was the CG Newsletter team lead, where I managed the monthly newsletter. Concurrently, I managed the Special Features Page, where I promoted the most interesting resources on the website, as well as the Content Harvesting Team, where I learned how to collect useful resources for Carpe Global. My final position at Carpe Global was Blog Manager. I organized posts by guest authors, wrote my own blog posts, and uploaded the weekly blog posts. I have even been able to raise awareness for organizations that I believe in, such as ELNOR and The Borgen Project, by promoting them in blog posts.
Earn credit at your institution
I was able to earn 3 credits at my university, Seton Hall, for my internship. I know that several of our interns have also been able to earn credit for their internships. Jay Harris was extremely helpful during this process. 
So what are you waiting for?
I am glad I connected with Jay Harris on LinkedIn because it allowed me to develop the skills I will use for the rest of my career. If you are interested in becoming a Carpe Global intern, reach out to Jay Harris and the Carpe Global team to learn more!
---
Connect, explore, and become even more worldly at Carpe Global, where you can learn about great resources and opportunities like those shared above! Sign up for our newsletter and follow us on social media @carpeglobal.
Interested in becoming a guest blogger with Carpe Global? Contact Sarah Hyser at sarah.hyser@student.shu.edu with your ideas, and we'll be in touch!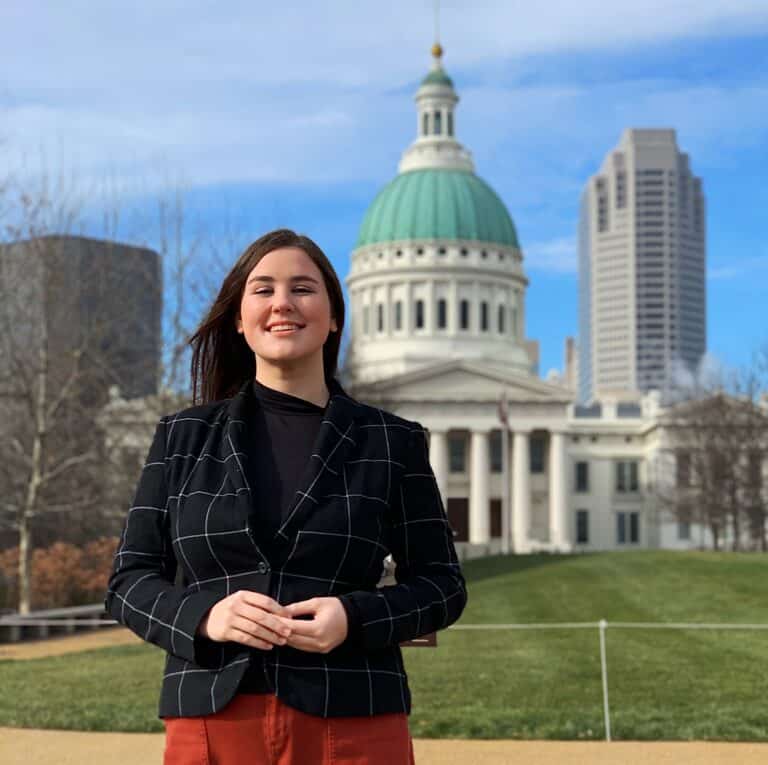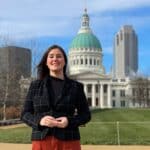 Sarah Hyser is an associate at Carpe Global. She leads the Welcome to Worldly blog and publishes the monthly newsletter. Sarah is a rising senior at the Seton Hall University School of Diplomacy and International Relations. She majors in Diplomacy and minors in Middle Eastern Studies and French. She plans to pursue a graduate degree in Sustainable Development and International Affairs, and work in international development.