Achieving Diversity in National Security: Georgetown's Security Studies Summer Institute for HBCU Students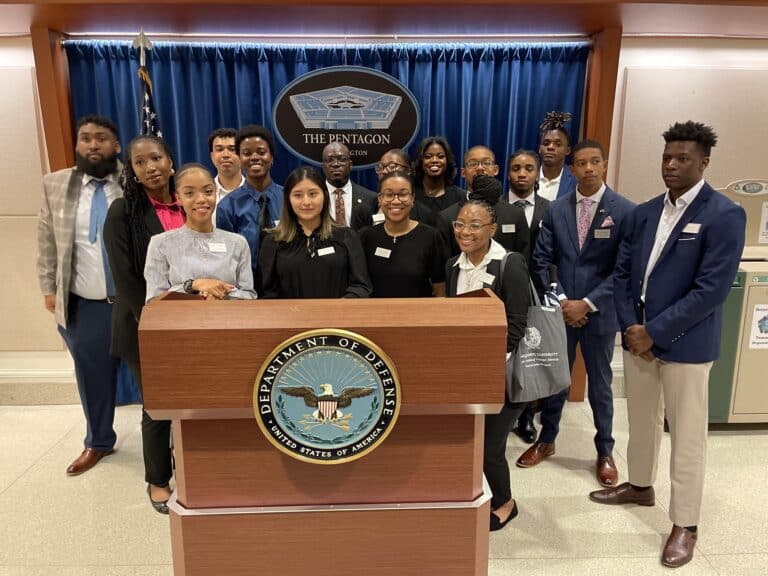 This summer, I had an incredible opportunity to attend the Georgetown Security Studies Summer Institute for HBCU Students. After hearing ecstatic reviews from my friend, who was a member of a previous cohort, I eagerly applied and was fortunate to be accepted into the program. 
From the moment we arrived, it was clear that we were in for an enriching experience. During the immersive week, my cohort and I had the privilege of staying at Georgetown University's dorms while diving deep into the significance of national security. The program's primary goal is to expand the diversity of the national security field by catering specifically to students attending HBCUs. We did this by exploring various topics that impact national security, such as terrorism, artificial intelligence, cyber security, Congress's role in national security, the war in Ukraine, and so many more. 
We were also able to visit notable sites and organizations relevant to national security. We had the privilege of touring Google, the National Security Agency (NSA), the Cybersecurity and Infrastructure Security Agency (CISA), and even the Pentagon, gaining firsthand insights into their operations and contributions to the field.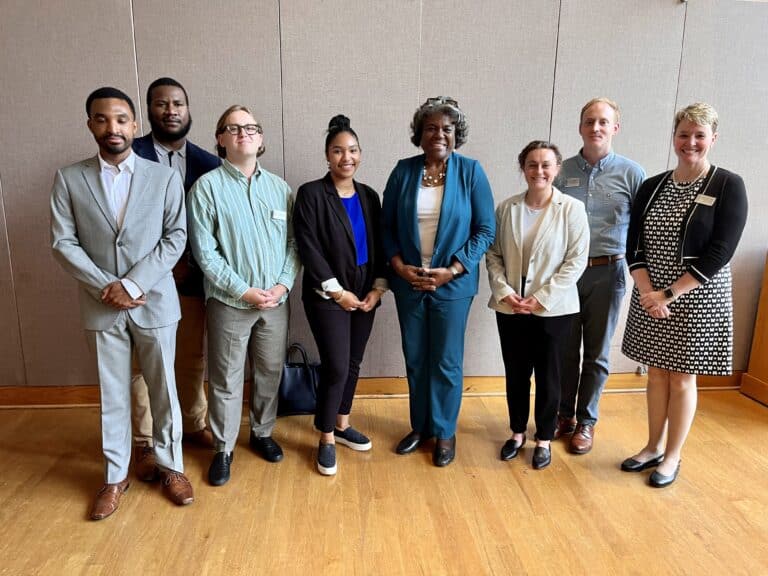 We had the incredible opportunity to meet with the U.S. Ambassador to the UN, Linda Thomas-Greenfield. Her insights on the importance of national security and its influence on her work were eye-opening. She hosted one of the best seminars out of the week, freely talking about her work and life. 
Career development was a core focus throughout the duration of the program, with a heavy emphasis on learning about the diverse range of career opportunities, fellowships, internships, and graduate programs within this vital field. We also had access to networking events, professional headshot photo sessions, and all of the Georgetown Security Studies Program's career services and resources. As someone who has long aspired to work in the field of national security, this glimpse into the world of career possibilities was nothing short of amazing and insightful.
What truly made the program exceptional was the relationships I developed with those in my cohort. Between our career-focused days and the fun and relaxing activities we did together – like touring D.C.'s monuments and visiting the Spy Museum – we became closer than I had ever expected. 
Although we were all HBCU students, we each came from diverse backgrounds and brought a unique perspective and set of experiences. Engaging in conversations with my peers about their career aspirations and thoughts on national security was invaluable. Some participants had never considered national security as a potential career option, while others, like myself, were deeply committed to the field. Despite our differences, we all shared a common drive and passion. This shared sense of purpose brought us closer together, fostering a supportive and collaborative environment and giving me an incredible opportunity to network with career professionals and my peers.
Looking back on my experience at the Georgetown Security Studies Summer Institute, I cannot emphasize enough how wonderful and enriching it was. The faculty's dedication and guidance were unmatched, helping us navigate events and site visits seamlessly. The networking opportunities were exceptional and ultimately enabled us to forge connections that will undoubtedly shape our future endeavors.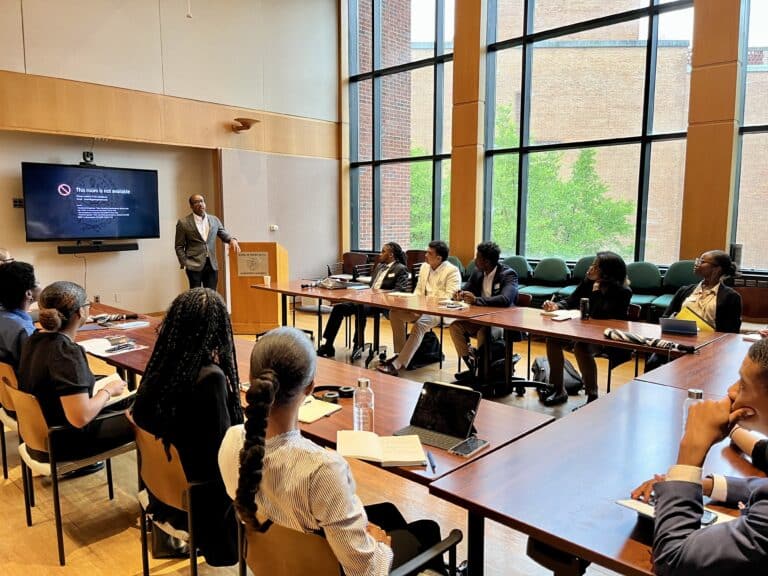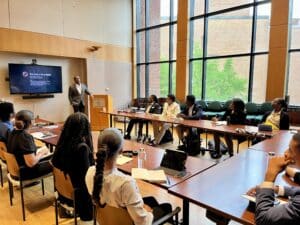 To any HBCU student even remotely interested in national security, I wholeheartedly recommend exploring the Georgetown Security Studies Summer Institute for HBCU students. The program opens doors, provides invaluable experiences, and connects you with like-minded individuals who share a passion for safeguarding our nation's interests – it's an opportunity that deserves to be noticed. The program will not only reimburse your travel expenses to Washington, D.C. and back, but will also provide a $600 stipend for program completion!
In conclusion, my time in the program has reaffirmed my commitment to pursuing a career in national security. The Georgetown Security Studies Summer Institute has truly been a transformative experience that has broadened my horizons, expanded my knowledge, and solidified my aspirations.
——————-
Connect, explore, and become even more worldly at Carpe Global! On our home page, sign up for our newsletter, and follow us on social media @carpeglobal.
Isaiah Barber is a senior at Howard University studying International Affairs and Political Science with a minor in Psychology.